Tweet Widget
Facebook Like
Google Plus One
Our Verdict
The Audi A3 Sportback offers the same ownership virtues as the three-door car, but fails to address the small Audi's dynamic shortcomings
First Drive Audi A3 Sportback 1.5 TFSI 150 Black Edition S tronic 2018 review

Flagship A3 Sportback now comes with a 148bhp 1.5 petrol engine. Does that further improve the Volkswagen Golf and Mercedes-Benz A-Class rival?

First Drive 2016 Audi A3 Sportback 2.0 TDI 150 S line review

We've driven the facelifted version of the ever-popular Audi A3 Sportback in 2.0 TDI guise on UK roads for the first time

What is it?
One way of making an appealing, compact hatchback more versatile is to extend the wheelbase to give more space for rear seat passengers and more room in the boot for luggage.
That seemingly modest change plants the Audi A3 Sportback firmly in the centre of family car territory – so much so that sister title What Car? named it the best family car in its 2017 annual Car of the Year Awards. It"s also firmly rooted in Autocar"s ranking of the ten best family hatchbacks.
The 2018 Black Edition tested here is the flagship of the A3 Sportback range and the second car in the Volkswagen Group (after the Volkswagen Golf) to get the new 148bhp, 1.5 TFSI petrol engine. It replaces the 1.4-litre of similar performance, with the slightly larger capacity engine giving better fuel consumption and emissions performance under the new WLTP European test regime.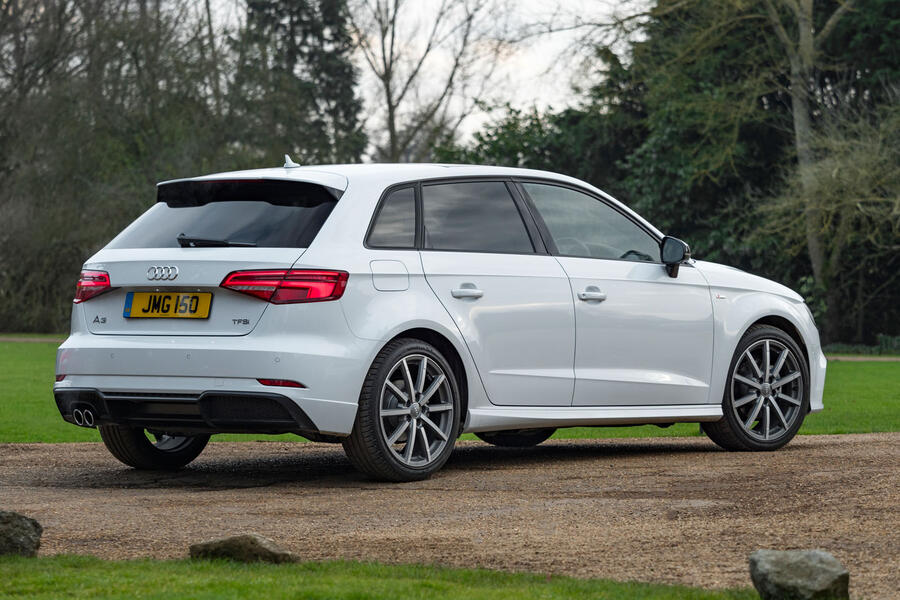 What's it like?
The new petrol engine is predictably smooth when firing up to idle and that doesn't change underway as the revs climb up through the range. Maximum power is between 5,000rpm and 6,000rpm and, in truth, that flexibility is evident pretty much throughout the rev range.
With Auto, Comfort or Dynamic selected in the Audi Drive Select programme, engine response is sharp and predictable, it's only in Eco mode that it acquires a sludge-like quality in an effort to eke out the fuel ration by sidestepping fidgety throttle input from the driver. 
The S tronic DCT automatic transmission response is noticeably softer in Comfort mode than Dynamic, while the Auto option is a good day-to-day compromise.
Going from 0-62mph takes 8.2 seconds so this is no race car, but the A3 Sportback does feel pleasingly quick on open, country roads. Like the 1.4 that preceded it, the 1.5 has cylinder-on-demand technology to reduce fuel consumption when the engine's workload is low, and is imperceptible. 
Our test car was equipped with passive suspension which is unaffected by the Drive Select settings. The firm ride it delivers in combination with 25/40 R18 tyres ensure the 'Sport' in Sportback feels apt and, although well within acceptable limits, relays a pretty accurate impression of the state of indifferent secondary road surfaces. If you prefer a car with a marshmallow ride, this isn't for you. 
The A3 Sportback is suspended by McPherson Struts at the front and a four-link axle at the rear, and tracks true and straight over the worst back roads. Anti-roll bars at both ends keep body roll in check through corners and the speed-dependent electro-mechanical steering does a good job with tight precision. The test car's Hankook Ventus S1 evo 2 tyres grip well even on cold, slippery roads, and that feeds back through the steering wheel as you turn in to corners giving a feeling of security and confidence. 
The Black Edition is based on S-Line trim level and gets 18in wheels (up from 16in on entry level Sportbacks), the Audi sound system, privacy glass, black door mirrors and a black styling pack. That includes a black grille surround and roof rails. Our test car was equipped with cool, S-Line seats with part leather and sequence cloth inserts.
The interior is roomy enough but not huge, though front seat accommodation does have a snug, cockpit-like feel. As usual, the spectacular Audi Virtual Cockpit lets you configure the main dials and secondary information as you wish.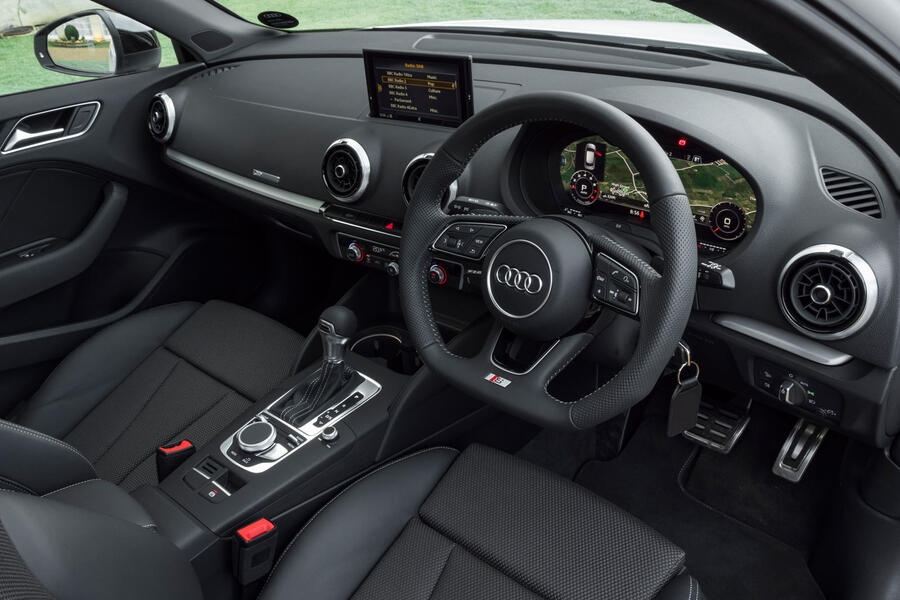 Should I buy one?
Audi spends millions on quality, setting panel gaps with tenth of a millimetre accuracy, scrutinising the clicking sound an air vent makes when you close it and it even has a laboratory which focuses on the smell of each individual material. That detail isn't obvious but the all-pervading feeling of quality when you step into any Audi model is.
The A3 Sportback is no exception, with an immaculately finished interior and wide range of driver assistance features, crisp handling and that smooth, 1.5 TFSI engine. If you want a practical family car with a little more room than a standard hatch offers, five doors and crisp handling and steering, the flagship Sportback could be it, as long as your budget can stretch to it. 
Audi A3 Sportback 1.5 TFSI 150 Black Edition S tronic
Location Northamptonshire On sale Now Price £32,775 Engine 4cyls, 1,498cc petrol Power 148bhp at 5,000-6,000rpm Torque 184lb ft @ 1,500-3,500 rpm Gearbox 7-speed S tronic DCT Kerb weight 1240kg 0-62mph 8.2sec Top speed 136mph CO2/tax band 110g/km, 21% Fuel economy 56.5mpg Rivals Mercedes-Benz A-Class, BMW 1 Series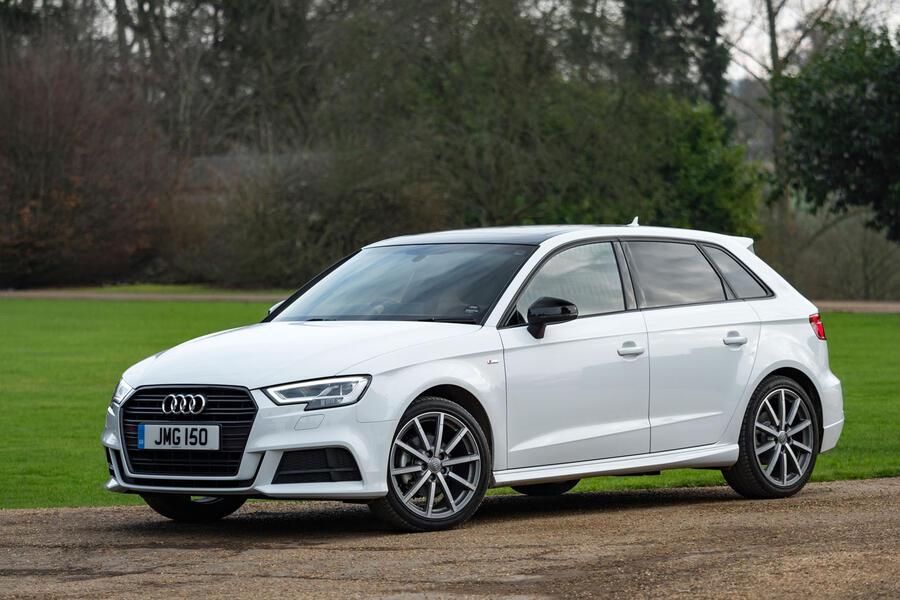 Tweet Widget
Facebook Like
Google Plus One
Nguồn: www.autocar.co.uk