Tweet Widget
Facebook Like
Google Plus One
This is the new Honda Jazz 1.5 i-VTEC Sport
The Jazz is an unlikely machine to gain a Sport badge – and you"d be right not to expect this to be a hot (or even warm) hatch
Jazz Sport gains a 128bhp engine, which is enough to offer some fun and help justify the badge
Jazz is more like a city car than a supermini to drive
The four-cylinder engine is annoyingly loud, detracting from the driving experience
The Jazz feels bigger than a small car inside, with an airy interior
Honda Jazz Sport details
Honda Jazz Sport details
Honda Jazz Sport details
The Jazz offers plenty of space in the back…
…and in the boot
The new Honda Jazz Sport
The new Honda Jazz Sport
The new Honda Jazz Sport
The new Honda Jazz Sport
Close
Our Verdict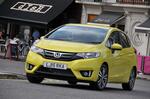 The new Honda Jazz is bigger than ever thanks to a new chassis and longer wheelbase, but does it come with a more engaging drive
First Drive Honda Jazz 1.5 i-VTEC Sport 2018 UK review

Honda's spacious supermini gets a Sport badge – but don't expect much in the way of added dynamism

First Drive Honda Jazz 1.5 i-VTEC Sport 2018 review

Honda has facelifted its practical Jazz to make it more appealing to a younger audience and fitted it with a new engine, but is it enough to rival the best supe
What is it?
Here's an oxymoron if ever there was one: a Sport badge on a Honda Jazz. Yet, that moment has arrived as part of a series of revisions to your nan's favourite supermini with the space of a mini-MPV.
The Sport badge refers more to exterior tweaks than dynamic ones (think the usual sporty bodykit and alloy treatment), but there's a mild whiff of sport about the new 1.5-litre engine and its 128bhp and 114lb ft.
Those figures are no hot hatch – and not even warm hatch – but the experience of our first drive on UK roads shows they at least provide something other than pure visual trickery to justify that Sport badge.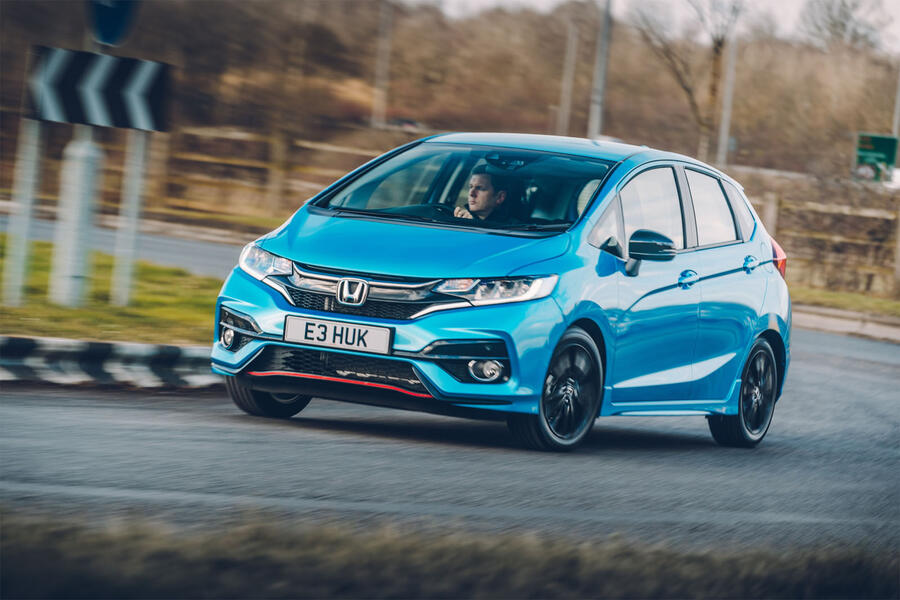 What's it like?
While most of the Jazz's supermini rivals do a fine impression of a car from the family hatchback class above in the way they drive, the Jazz instead opts to imitate cars from the city car class below.
The whole driving experience is dominated by its new four-cylinder engine. And not in a good way – it makes an absolute racket. Not an endearing, rorty noise like a Ford 1.0 Ecboost or Mini's charming, flexible 1.5 triple, but a high-pitched scream from under the bonnet. Perhaps Honda's automotive R&D team paid a visit to its lawnmower department for advice on how to tune an engine. 
You can forget about taking it on the motorway if you're planning a relaxing drive, and you can also forget about driving it in a smooth way around town, as the throttle simply acts as an on-off switch to the din, particularly when there's some clutch involved. Some delicacy is needed with the use of your feet to try to keep things hush. 
Shame, because all that racket detracts from the fact that it's actually got a fair bit of grunt when you get the revs up. If your earplugs are in, it's an amusing thing to propel out of a roundabout if you've carried a bit of speed into it. And it turns in to a corner keenly enough, if never with involvement. The manual gearbox is also a slick thing.
But Jazzes aren't driven that way and nor are they bought for that reason. They're bought for all that space – which is where the Jazz's impression of a car from the class above comes in. It's a spacious, airy interior in which to sit, with lots of leg room for rear passengers and boot space to eclipse a Seat Ibiza or Volkswagen Polo. The flexible folding magic seats, of course, make an appearance here. 
A rather dear price also carries over: £17,765 for this range-topping version. You get plenty of kit, but not all of it is what you'd immediately gravitate to; we'd take climate control over parking sensors in a small, boxy car with good visibility, for instance.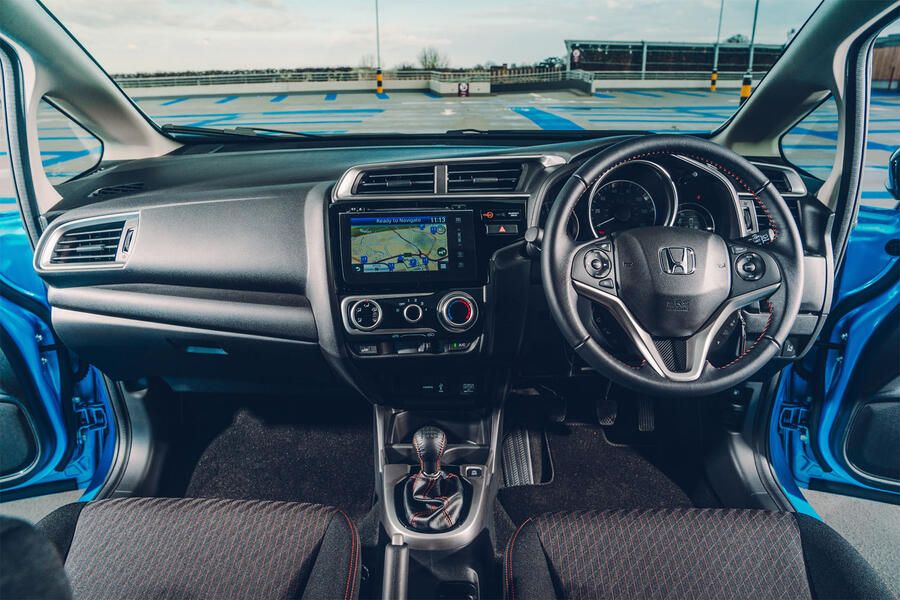 Should I buy one?
Before its recent replacement, you'd buy a Fiesta for the way it drove and could overlook the fact that its cabin wasn't up there with rivals. But Ford has sorted that. You'd buy the old Seat Ibiza for value and being a decent all-rounder. Seat's improved everything in the Ibiza's replacement to make it a class leader, with its sister car the Volkswagen Polo repeating the trick.
The Jazz? You'd buy it for the space before and you'd buy it for the space now – but nothing else has improved with it. Indeed, the magic seat system now feels more like an excuse than a reason for buying. "Yeah, but you get the cool seats…" Well, you did a few years ago, too, and rivals have simply moved the game on in every other area since. 
Honda Jazz 1.5 i-VTEC Sport Navi Manual
Where Surrey Price £17,765 On sale Now Engine 4cyls, 1498cc, petrol Power 128bhp at 6600rpm Torque 114lb ft at 4600rpm Gearbox 6-spd manual Kerb weight 1116kg Top speed 118mph 0-62mph 8.7sec Fuel economy 47.9mpg CO2, tax band 133g/km, 25% Rivals Seat Ibiza, Ford Fiesta, Volkswagen Polo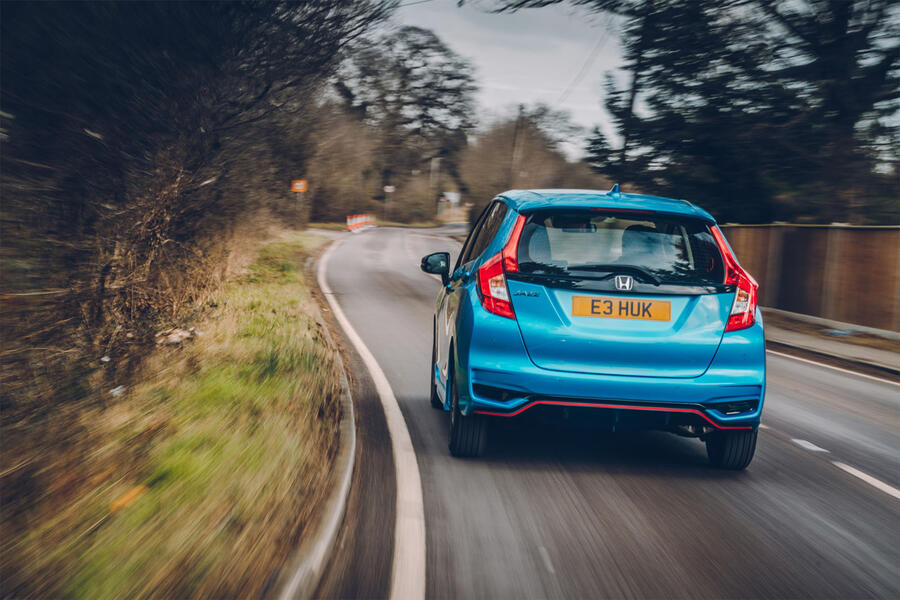 Tweet Widget
Facebook Like
Google Plus One
Nguồn: www.autocar.co.uk