Tweet Widget
Facebook Like
Google Plus One
First Drive Ford Fiesta Active X 1.0T 140 2018 review

Ford's slightly rufty-tufty new Fiesta Active fills a useful niche while leaving the standard car's character intact
What is it?
A Ford Fiesta Active. A simple idea, and how sensible it seems.
It's a Fiesta, basically, with all the four-and-a-half-star goodness that entails — only, in this Active form, it rides 18mm higher and has a bit of cladding around the outside to make it look more rufty-tufty. Like a jelly baby wearing walking boots. Suspension is modified to suit and the tracks are 10mm wider and tyre profiles tend to be a little higher. 
The thinking is that if you don't want a small SUV or crossover — and why would you? — you can have a car that's a bit easier to get in and out of than a normal Fiesta, but will run up and down kerbs, in and out of potholes and on and off gravelly car parks and tracks without making you wince, and you don't have to put up with a tall, poor-handling, inefficient 'proper' small SUV. 
Tick the right boxes and there's a more hard-wearing interior fabric. There's no four-wheel drive option, there are drive modes that change the stability programme not to give you grip where none exists but to allow a bit more slip on gravelly tracks. You can have a 1.0-litre triple petrol or 1.5-litre diesel engine. 
It's the first of a few of these halfway-to-crossover models (which are probably halfway-to-halfway-to-SUVs) that Ford is introducing. You'll be able to get an Active model of the new Focus and the Ka+, too. Ford reckons up to 15% of Fiesta buyers will choose the Active.
I always did think the Rover Streetwise was ahead of its time.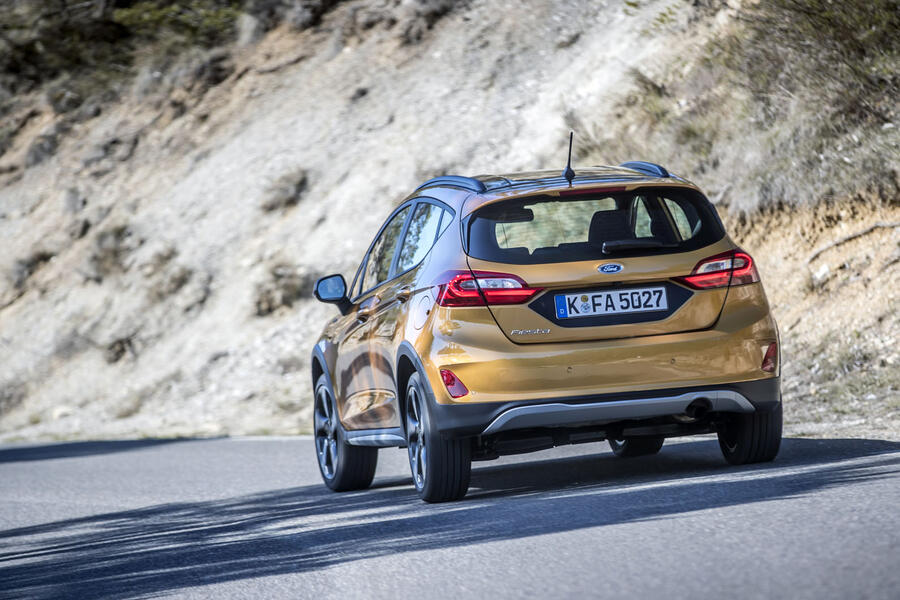 What's it like?
Taller. But only by the width of your thumb. 
Which is, truth be told, only as much taller as you'd want a Fiesta to be, because it gives you the confidence to just drop off a road onto a gravelly lay-by or a bumpy bit of asphalt without you having to worry about smacking the chassis onto the ground. 
There's quite a sense of liberation about driving a car like that — and I'm convinced that's one of the reasons for the ever-expanding popularity of SUVs.
There's a sense of security and imperviousness to a proper 4x4, which the Active doesn't quite replicate, obviously, but it gets you a small part of the way there: to a puddle and pothole-strewn car park from where you walk the dogs or, if your lifestyle replicates the advertising campaigns, go kitesurfing or mountain biking. Or it just makes it easier to get in and out in the GP surgery car park (a scenario that mysteriously never makes the brochures).
Anyway, it doesn't affect the Fiesta's dynamics overtly. The ride is a bit more gently loping than the regular car's, but it still steers accurately and responsively, and corners as pleasingly as any other car in the class. Dynamically, it's better with the 1.0 petrol engine than the 1.5 diesel — quieter, too — because there's less weight in the nose.
We tried the 138bhp petrol version, which is sprightly, but it can be had for 84bhp; but I reckon you'd want the 98bhp version or higher to make respectable progress (the 0-62mph time falls from 12.7sec to 11.0sec). This 138bhp variant has a claimed 9.4sec 0-62mph time and whizzes along easily. There's appeal to the torque of the 118bhp diesel, but it feels heavier, less agile and transmits a bit of zing into the body.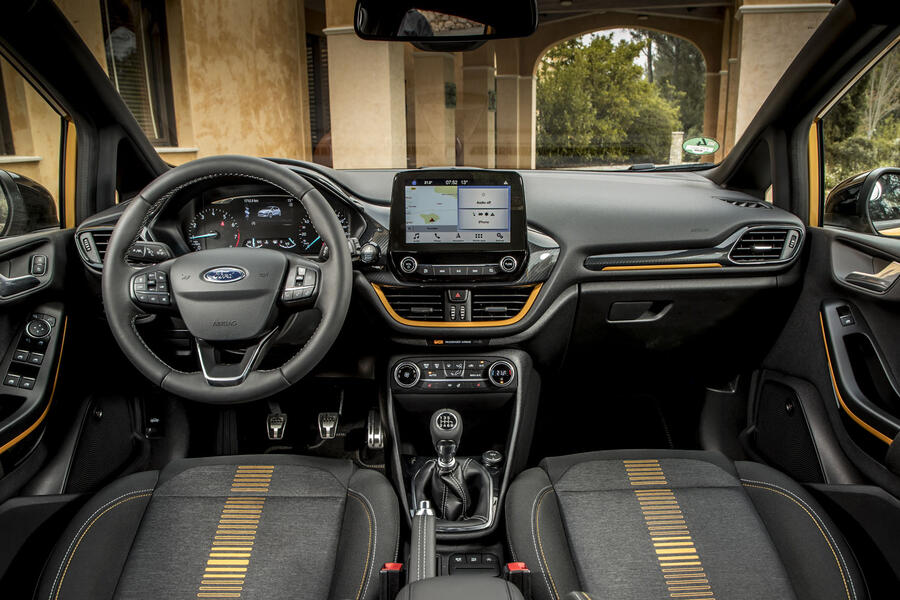 Should I buy one?
Sure. I wouldn't always recommend a small SUV or crossover, because they're all too often lousy to drive and use quite a lot of fuel given their paltry off-road ability, but the Fiesta Active is a different case.
If you only need a little extra clearance and stick the right tyres on it, then — like, say, the Peugeot 2008 — it'll get you out of low-grip places, even though it can't be had with a four-wheel drive system that would be burdensome to carry around most of the time. 
And all the while it's just a Fiesta, meaning it's good to drive, has a decent interior, good ergonomics and, these days, even an easy-to-use infotainment system. Active models start at around £18,000, while our test car was £21,000. It feels like a useful niche and I can see the appeal.
Ford Fiesta Active X 1.0T 140 specificiation
Where Nice, France On sale Now Price £21,090 Engine 999cc, 3cyl, turbo petrol; Power 138bhp at 6000rpm Torque 135lb ft at 1500-5000rpm Gearbox 6-spd manual Kerb weight 1241kg Top speed 124mph 0-62mph 9.4sec Fuel economy 54.3mpg CO2, tax band 119g/km, 22% Rivals Nissan Juke, Peugeot 2008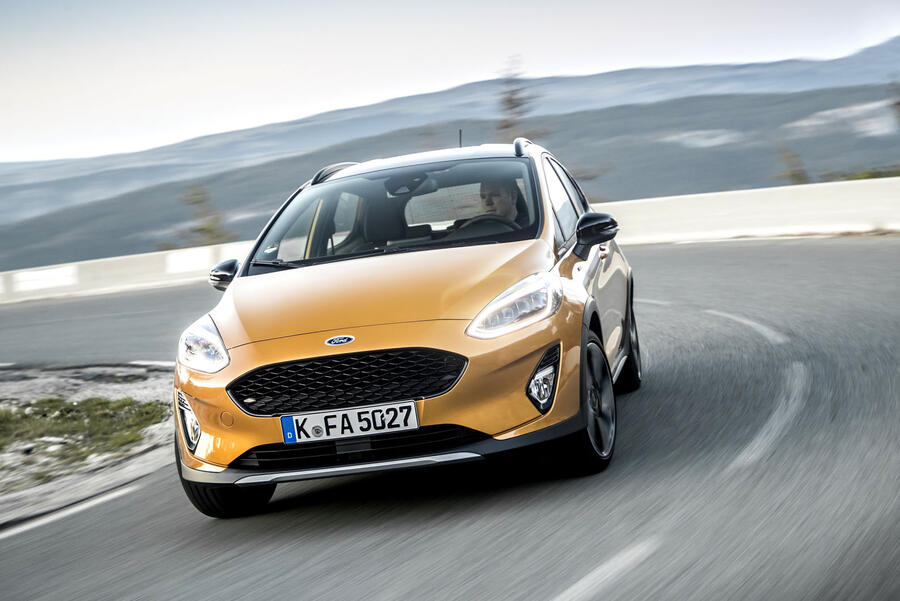 Tweet Widget
Facebook Like
Google Plus One
Nguồn: www.autocar.co.uk