Tweet Widget
Facebook Like
Google Plus One
Our Verdict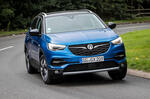 The Vauxhall Grandland X is a re-skinned Peugeot 3008 that's too bland and offers too little to stand out in an increasingly competitive market
First Drive Vauxhall Grandland X Ultimate 2.0 2018 UK review

Does an upgraded spec and a bigger engine make the Grandland X an even more competent crossover?

First Drive Vauxhall Grandland X 1.6D auto 2017 first drive

The diesel Grandland X is a better bet for most than the 1.2-litre petrol model but still struggles to stand out in a crowded market
What is it?
Our first impression of the Vauxhall Grandland X was of a crossover that was perfectly solid but did little to stand out. So we doubt many people were pondering what the 'ultimate' version of one would be.
Yet, here it is: the Vauxhall Grandland X Ultimate, a new range-topping trim that essentially amounts to Vauxhall ticking all the option boxes so you don't have to.
That means there's plenty of extra kit over the previous top-level Elite Nav trim's already decent spec, including heated rear seats, a Denon audio system, LED headlights and a raft of driver assistance features such as park assist, automatic cruise control and a panoramic camera.
More significantly, the Ultimate model also comes with a new engine: a 2.0-litre turbo diesel with 175bhp and 295lb ft of torque, driven through an eight-speed automatic gearbox. Given neither of the two existing Grandland X engines — a 1.2-litre petrol and a 1.6-litre diesel — offers much in the way of dynamic excitement, the extra performance should be welcome.
But can that bigger engine and upgraded spec make the Grandland X stand out in the increasingly complicated crossover class?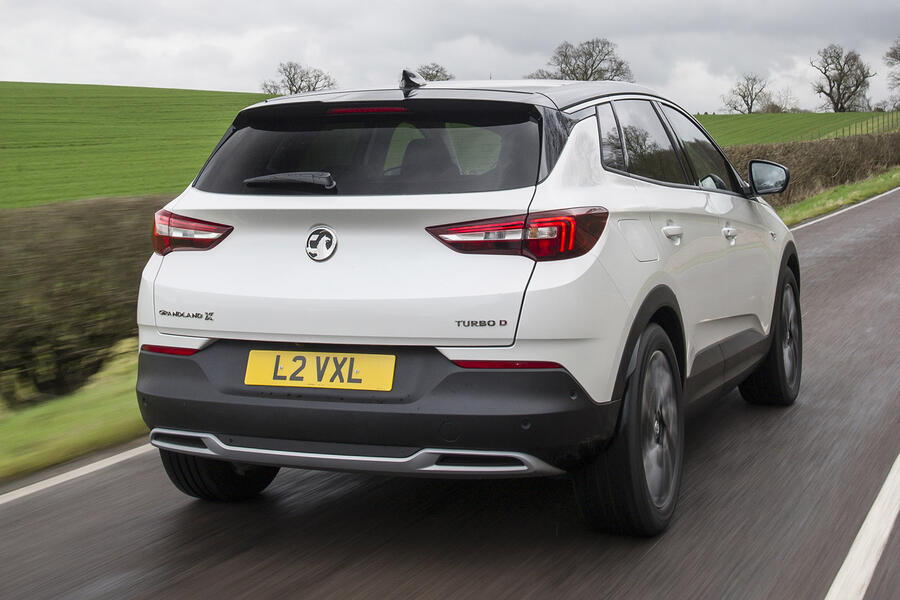 What's it like?
The Grandland X is based on the Peugeot 3008 — in a deal done before the PSA Group bought Vauxhall — and, while arguably not as stylish as its French cousin, its well-proportioned exterior is a welcome addition to a class not known for outright style.
Inside, it's a different story, with Peugeot's i-Cockpit replaced with a far more standard design — a move that will please or disappoint, depending on your view of the French's firm's dash. That said, it's hard to find much to complain about; it's clear and well laid out, relatively comfortable and all solidly built, if not the last word in interior luxury.
Our previous experiences with the Grandland X revealed that the 1.6 diesel was a welcome step up from the smaller petrol unit, albeit still lacking in particular dynamic pep. The good news is that this 2.0 diesel is another step forward and is well suited to the crossover.
The engine adds a welcome note of dynamism to the car's performance and is rarely found lacking for drive or torque when called upon. You wouldn't get a truly sporting experience, but that's hardly at the top of the priority list for most crossover buyers. Peppy, smooth performance in traffic, effortless long journey cruising and decent fuel economy are and, on those counts, the engine delivers what is required — if little else.
The eight-speed auto, with no manual functions, is the only gearbox option, so it's good news that it's suited to the engine. There is a catch: the option stick uses tiered notches to move through the options, rather than a straight system with a button control.
And the diagram showing you the gear setting is on the left of the stick, so is in effect obscured from the driver's view when in use. On several occasions, we were left struggling to find reverse; a problem that would likely ease with familiarity, sure, but it's the sort of frustration that Vauxhall has done well to remove elsewhere.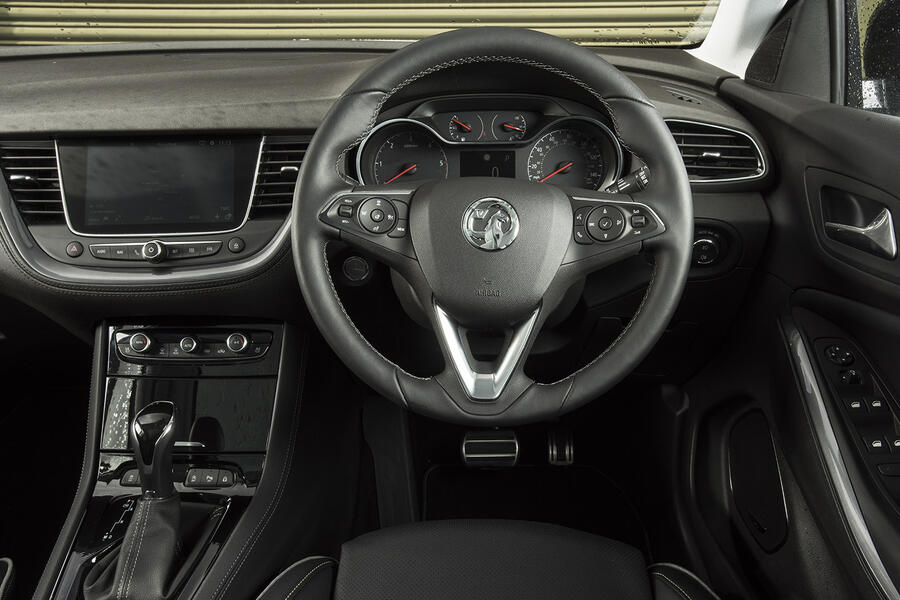 Should I buy one?
With extra kit added to an already decent package and the welcome extra pep of that 2.0 diesel, this new Grandland X Ultimate is definitely a step forward from previous versions. It has further refined what was already a rounded, competent crossover.
Trouble is, even if this is the 'ultimate' iteration of the Grandland X, it still does little to truly stand out from the cornucopia of competitors. While there are few areas where the Grandland X is anything other than good, there are also few where it truly excels.
And there"s one more catch; the Grandland X Ultimate is a more compelling proposition, but it comes at a price. At £34,040, it's around £2000 more expensive than a well-equipped 2.0 TDI Seat Ateca, our current crossover hatchback class leader.
Ultimately, that makes it hard to truly recommend.
Vauxhall Grandland X Ultimate specification
Where Surrey, UK Price £34,040; On sale now; Engine 4 cyls, 1997cc turbocharged diesel; Power 175bhp at 3650rpm; Torque 295lb ft at 2000rpm; Gearbox 8-spd automatic; Kerb weight not stated; Top speed 133mph; 0-62mph 8.8sec; Fuel economy 57.4mpg; CO2 128g/km; Rivals Seat Ateca, Peugeot 3008, Nissan Qashqai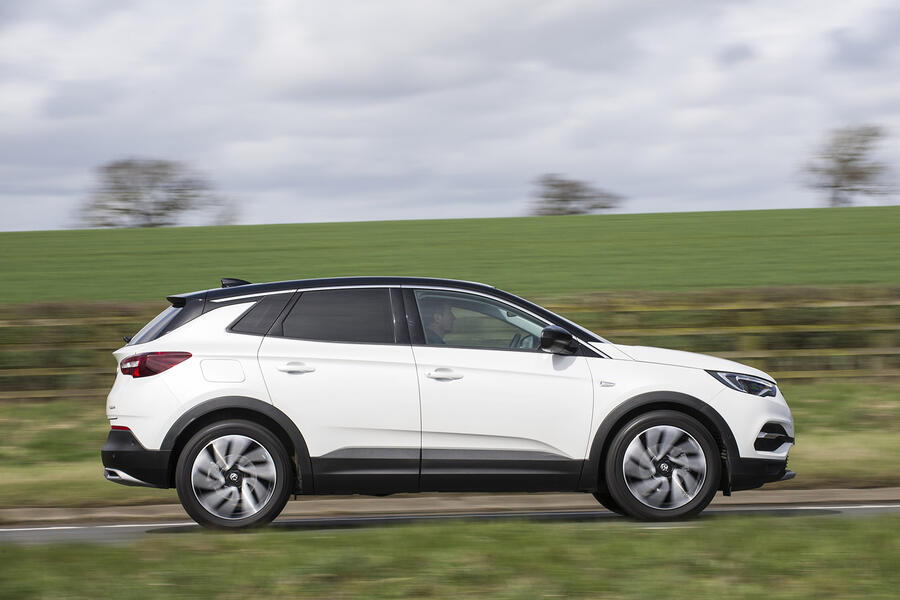 Tweet Widget
Facebook Like
Google Plus One
Nguồn: www.autocar.co.uk